-- Published: Tuesday, 9 February 2016 | Print | Disqus
By Clint Siegner
Precious metals banked another solid week of gains as investors looked for alternatives to the stock market and U.S. dollar. Both gold and silver pushed through important technical resistance levels. Metals bulls hope to see markets enter a virtuous cycle; improving charts followed by more speculative long interest leading to improved charts.
There is some evidence this may be happening.
TFMetalsReport.com reports the inventory of the largest exchange-traded gold fund (GLD) bottomed in December. It has since rallied sharply as 1) speculators are buying shares in the ETF in volume and 2) GLD "authorized participants" -- mostly bullion banks -- are covering short positions.
The U.S. equity markets will command most of the focus this week as trading continues to be volatile. The S&P 500 has fallen back to just above key support level in the 1,850 range. If support fails, we'll have an interesting week.
One wonders if the U.S. can be far behind should economic data continue to disappoint. Former Fed chairman, Ben Bernanke, expects our central bank to add negative rates to the tool kit for fighting recession. And Bloomberg reported that the odds of negative rates, while still relatively small, are rising.
Reasons to Be Cautiously Optimistic on Metals
Precious metals markets are picking up steam. Last week's price performance was the best we have seen in months and both gold and silver broke through some important overhead resistance levels. The weekly gains stacked on top of the very strong showing in January. So where do we go from here?
Metals prices are riding higher primarily based on two drivers; fear and the Federal Reserve. Let's take a look at both for clues about what to expect in the coming months...
It looks increasingly like the world economy is headed for trouble. Fear may be on the rise. Investors are grappling with some pretty lousy economic data, and last week was no exception. The ISM Manufacturing Report showed the fourth straight down month for factories, and the biggest drop in manufacturing activity in more than a year.
Even more problematic, Chinese manufacturing hit a 3-year low point, and the outlook there is grim. The Baltic Dry Index -- which tracks costs of ocean freight for commodities such as grains, base metals, and coal -- dropped to its lowest level ever last week. Demand for raw goods globally continues to sink.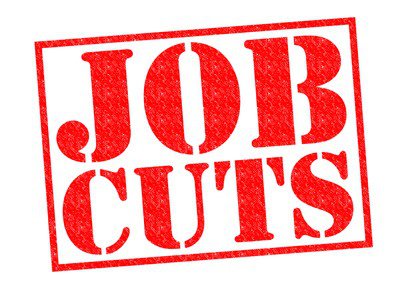 Main Street America was hit with announcements totaling more than 75,000 planned layoffs in January -- 42% more than the same month last year. The retail sector is particularly hard hit. Wal-Mart announced it will close 269 stores globally and 16,000 people will lose their jobs. Macy's expects to cut nearly 5,000 from its payroll.

But retail certainly isn't the only sector struggling. Job losses in the oil and gas sector are huge, and Caterpillar recently announced plans to close 4 plants in the U.S. and China.

American consumers are responding to the recent bad news. The key Personal Incomes and Outlays report published a week ago revealed they are battening down the hatches -- spending less and saving more.

Wall Street is also feeling the pain. The market for high yield "junk" bonds is deteriorating. Lenders, desperate for better yield in a world dominated by artificially low interest rates, aggressively loaned money into volatile sectors such as oil and gas. Much like the collapse of subprime home lending in 2008, it looks as if those bets may go bad.

In fact, markets are dealing with increasing fears of default everywhere. Risk is jumping significantly for some of the world's largest banks. The cost to insure the debts of many of these behemoths via credit default swaps spiked massively in recent days.

Virtually all of these institutions are larger than Lehman Brothers. Should even one of them collapse, it will likely be much more difficult to contain the chain reaction that follows.

Fear looks likely to persist and may even accelerate in the coming months. Thus far in 2016, precious metals have been big beneficiaries as investors look for safe havens. That's an encouraging sign given gold and silver futures missed getting much safe-haven buying the last time the economy slid toward recession in 2008 -- at least initially.

With regards to Fed policy, officials there want you to know their decisions are "data dependent." Lately the S&P 500 seems to be the data they care most about. Just a few weeks ago the consensus was for four additional rate hikes in 2016. Since then the S&P 500 has dumped nearly 10% and the official Fed-speak, as well as the consensus for further hikes, completely reversed.

Our central bankers are now talking about cutting the funds rate back to zero and even the possibility of Negative Interest Rate Policy – NIRP – much like we predicted late last year.

The next FOMC meeting is in March. Odds are we will see officials become even more dovish between now and then. If that occurs we can expect even more weakness in the U.S. dollar and strength in precious metals.

It is important to note that if we get a major shock in the markets -- akin to the collapse of Lehman Brothers in 2008 -- then all bets are off with regards to metal prices. As happened then, traders may initially be forced to sell precious metals futures along with just about everything else to raise cash and cover margin calls.

This time around, however, metals are at a cyclical low with all speculative money having already been completely flushed out. So far, so good.


| Digg This Article

-- Published: Tuesday, 9 February 2016 | E-Mail | Print | Source: GoldSeek.com