-- Published: Monday, 30 January 2017 | Print | Disqus
By Clint Siegner
Donald Trumpís trade policy is likely to spark higher consumer price inflation, and that has ramifications for gold and silver prices. Regardless of where investors stand regarding the presidentís plan to make Mexico ďpayĒ for the border wall, if he is successful in getting Congress to impose a hefty tax on imports it will mean higher prices for things. A tax on goods from China could be even more inflationary.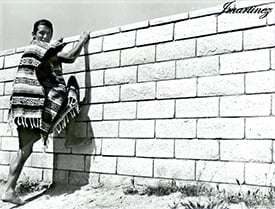 Saying that higher import taxes are inflationary may be a statement of the obvious, but it is worth making given Trumpís recent promotion of a tax on Mexican goods.
He implies Mexican exporters will ďpayĒ for the wall by absorbing the 20% tax. They wonít. No competitive enterprise has that sort of excess margin.
Trump can punish Mexican exporters by making them less competitive, but he cannot make them pay. Because of Trumpís approach, the U.S. consumer will pony up, one way or another.
The true merits of taxing imports from Mexico and China are currently hotly debated, but no one should be fooled about who will bear the cost. The real question for Americans is whether it makes sense to pay significantly higher prices for goods in order to finance the wall and stimulate U.S. employment and manufacturing.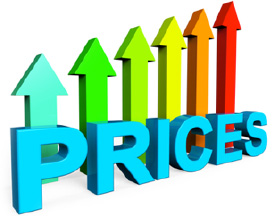 While on the subject, it is also worth noting that price inflation in the U.S. does not necessarily mean the dollar will weaken relative to other world currencies. In other words, the DXY index and the Consumer Price Index can move higher in unison.

Consider the proposed 20% tariff on Mexican imports. The dollar will weaken relative to Mexican tequila, but it may well strengthen relative to the peso.

Trumpís threats to renegotiate NAFTA and implement taxes on imports crushed the peso in the weeks following the election. Traders saw bad news ahead for the Mexican economy and dumped the currency.

This dynamic may explain why gold and silver prices arenít yet responding strongly to the inflationary prospect of higher tariffs. Sometimes precious metals rally in advance of higher inflation rates, and sometimes they follow.

So far this year, the U.S. dollar has fallen versus most foreign currencies. Should we start to see a rise in the DXY index, it could exert modest disinflationary pressures in some areas of the economy. But regardless of where the dollar heads against other currencies, the inflation genie will be let out of the bottle if Trump successfully implements his trade policy and CPI numbers shoot higher.

Clint Siegner is a Director at Money Metals Exchange, the national precious metals company named 2015 "Dealer of the Year" in the United States by an independent global ratings group. A graduate of Linfield College in Oregon, Siegner puts his experience in business management along with his passion for personal liberty, limited government, and honest money into the development of Money Metals' brand and reach. This includes writing extensively on the bullion markets and their intersection with policy and world affairs.


| Digg This Article

-- Published: Monday, 30 January 2017 | E-Mail | Print | Source: GoldSeek.com