-- Published: Friday, 9 November 2018 | Print | Disqus
Key Gold and Precious Metals News, Commentary and Charts This Week
With Brexit around the corner and stock markets plunging in October – is now the time to invest in gold is asked by This Is Money this week. They kindly mention GoldCore as a leading "online bullion dealer" of physical gold (bars and coins) and informed their readers how "buyers can ask to have it stored, for a charge, or delivered".
However, the primary focus of markets this week was the U.S. mid term elections in which, largely as expected, the Democrats took the House and the Republicans held the Senate.
We looked at the outcome of the election and the ramifications for markets in the short term and more importantly the long term outlook for markets and the dollar in our latest video update on the "American Election" (click here or below).
Another important development this week was the return of ETF gold demand in a volatile October to compliment the already robust global demand seen in Q3, according to the latest World Gold Council research.
Gold coin and bar demand jumped 28% to 298.1t in Q3 as investors and store of value buyers took advantage of the lower gold price and sought protection against currency weakness and tumbling stock markets. Global gold ETFs and similar products rose in October by 16.5 tonnes(t) to 2,346t which was the equivalent to US$1.0bn in inflows.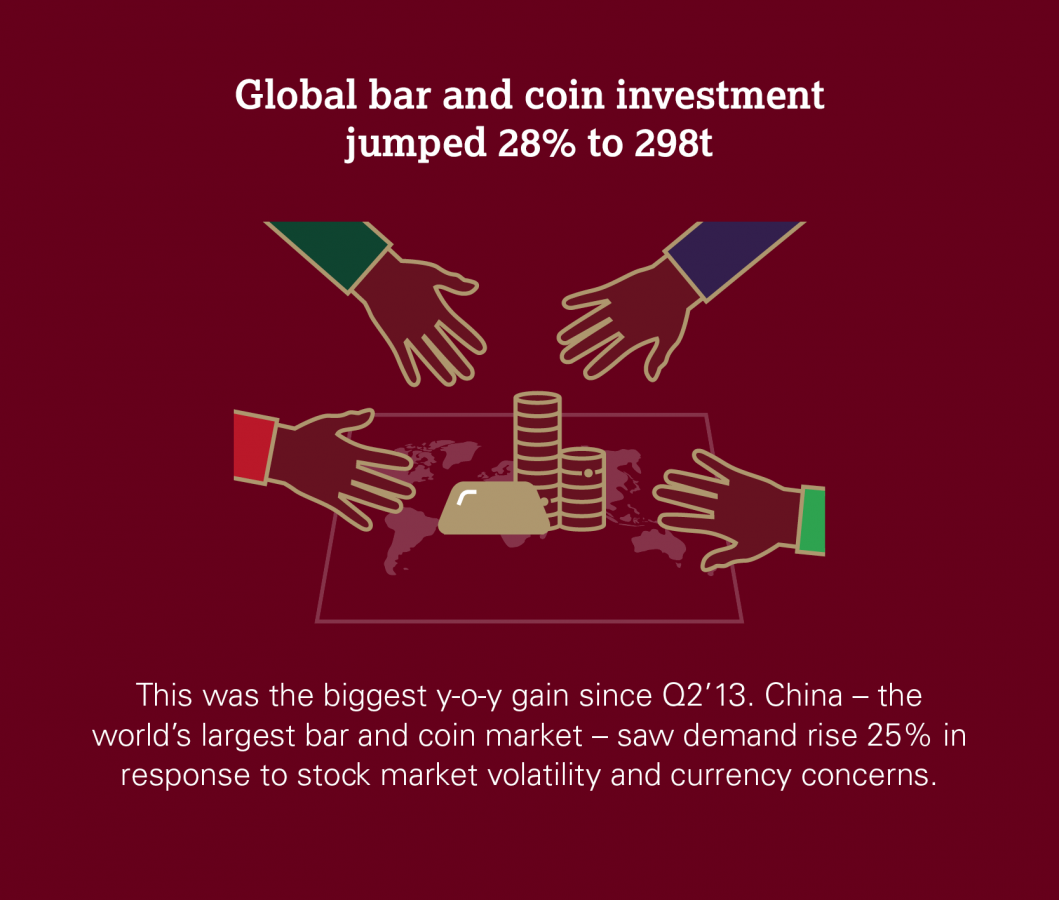 The global gold repatriation trend continued with Venezuela back in the headlines in this regard as they struggled to get their hands on the $550 million worth of Venezuelan gold stored in the Bank of England.

Investors globally are getting more concerned about Brexit and the risks it poses to UK banks and the UK economy to the point that some are engaging in a "Big Short" of UK banks (hint: Eisman) and UK investors and financial advisers are again looking at gold favourably.

All in all a busy and interesting week in markets and in the gold market and again there were more pros than cons.

From all the GoldCore team – have a great weekend!

Market Updates and Key News this Week

AMERICAN ELECTIONS FARCE AS POLITICIANS IGNORE THE LOOMING $121.7 TRILLION DEBT CRISIS

Gold ETFs See Strong Demand In Volatile October After Robust Global Gold Demand In Q3

Venezuela Seeks To Repatriate $550 Million Of Gold From London

Big Short's Eisman Is Shorting U.K. Banks on Brexit

With Brexit Coming and Stocks Plunging – Now May be the Time to Invest in Gold

Gold Prices Gain as Split Congress Pushes Dollar Lower

Gold Gains On Weaker Dollar; Treasuries Swing Wildly As U.S. Election In Focus

Exclusive: Venezuela Seeks To Repatriate $550 Million of Gold from Britain

Goldman Says the Return of Fear Is a Good Thing for Gold

Today's News and Commentary

Maduro Scrambles to Bring Venezuela's Gold Back from the UK (Thetimes.co.uk)

Asian Stocks Fall as China Slowdown Worries Rise: Markets Wrap (Bloomberg.com)

Gold edges down as Fed's interest rate view strengthens dollar (Reuters.com)

Gold's price hit 8-day low in Asia (FXStreet.com)

Stocks stay mostly lower as the Fed stands pat on interest rates (MarketWatch.com)

Fed holds interest rates steady, says economy remains on track (Reuters.com)

With Brexit Coming and Stocks Plunging – Now May be the Time to Invest in Gold (ThisIsMoney.co.uk)

Ballooning US Debt Is Like The Boiling Frog" (Yahoo.com)

Wall Street Says Fed Is in Denial About $4 Trillion Dilemma (Bloomberg.com)

NEW Robert Kiyosaki Interview: Rich Dad Teachings (Youtube.com)

A Crack in the Silver Dike – Butler (SilverSeek.com)

Text of November FOMC statement (MarketWatch.com)

Gold Prices (LBMA AM)

08 Nov: USD 1,223.45, GBP 932.02 & EUR 1,071.01 per ounce
07 Nov: USD 1,235.05, GBP 938.64 & EUR 1,074.62 per ounce
06 Nov: USD 1,234.85, GBP 947.75 & EUR 1,083.58 per ounce
05 Nov: USD 1,231.60, GBP 946.61 & EUR 1,081.96 per ounce
02 Nov: USD 1,235.50, GBP 948.00 & EUR 1,079.83 per ounce
01 Nov: USD 1,223.25, GBP 950.47 & EUR 1,075.85 per ounce

Silver Prices (LBMA)

08 Nov: USD 14.49, GBP 11.06 & EUR 12.70 per ounce
07 Nov: USD 14.67, GBP 11.15 & EUR 12.77 per ounce
06 Nov: USD 14.70, GBP 11.25 & EUR 12.89 per ounce
05 Nov: USD 14.74, GBP 11.33 & EUR 12.96 per ounce
02 Nov: USD 14.82, GBP 11.38 & EUR 12.95 per ounce
01 Nov: USD 14.45, GBP 11.19 & EUR 12.68 per ounce


| Digg This Article

-- Published: Friday, 9 November 2018 | E-Mail | Print | Source: GoldSeek.com comments powered by
Previous Articles