-- Published: Tuesday, 15 January 2019 | Print | Disqus
By Clint Siegner
The two largest private producers of bullion bars and rounds in the U.S. have gone defunct over the past two years. Premiums for silver bars and rounds are already on the rise as markets adjust to the lack of supply.
At present, demand for these products is manageable. A surge in buying activity, however, could lead to serious difficulty finding low-premium products.
Elemetal shut down most of its operation in early 2017. The firm was implicated in a scheme to launder money for South American drug cartels and lost its designation as an LBMA and COMEX approved refiner. That loss was the kiss of death for the firm, which soon shuttered most of its production.
Florida-based Republic Metals had a blow up of its own late last year.
The firmís problems kicked off in April when an internal audit revealed nearly $100 million in physical metals at its Miami facility could not be accounted for. Banks withdrew lines of credit on the news and a deal to sell the companyís assets was not completed in time to avoid a bankruptcy filing in November.
Republic Metalsí considerable production capacity has been offline for three months now. Whether the plant and equipment will be purchased and put back into production remains uncertain.
These developments leave the bullion markets in vulnerable condition. Demand for fabricated silver rounds and bars ticked higher in December. The effect on premiums was immediate and dealers are now quoting lead times for some products.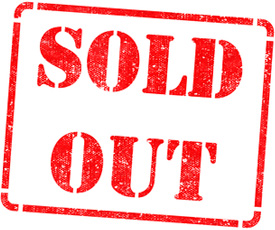 Buying appetite from investors remains well below what is was a few years ago. During the peak demand period, both Elemetal and Republic ran multiple shifts in an effort to keep up.

Should even a portion of that demand return to markets, the current production capacity will be swamped quickly.

We would expect buyers to respond to higher premiums and delivery delays by opting for sovereign coins, such as American Eagles or Canadian Maple Leafs, instead. Prices would likely rise across the board for all bullion products, and some products may not be available in quantity at any price.

Bullion investors should be aware of the lowered production capacity and plan accordingly. Any supply crunch and corresponding spike in premiums could even present an arbitrage opportunity for those wanting to swap high premium items into large bars.

Capacity will eventually catch up. However, that process can take many months, perhaps even longer. People with plans to buy physical metal in the near future may want to move sooner rather than later.

Clint Siegner is a Director at Money Metals Exchange, the national precious metals company named 2015 "Dealer of the Year" in the United States by an independent global ratings group. A graduate of Linfield College in Oregon, Siegner puts his experience in business management along with his passion for personal liberty, limited government, and honest money into the development of Money Metals' brand and reach. This includes writing extensively on the bullion markets and their intersection with policy and world affairs.


| Digg This Article

-- Published: Tuesday, 15 January 2019 | E-Mail | Print | Source: GoldSeek.com