Dennis Miller
America's Broken Promise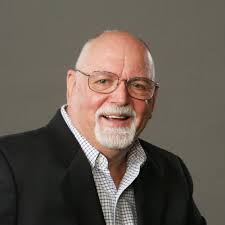 Editor, Miller's Money Forever
Dennis Miller is the editor of Casey Research's Miller's Money Forever, a monthly investment advisory specifically focused on solutions for income investors, retirees, and near-retirees.
After the crash in 2008, millions of Americans lost up to half of their savings invested in 401(k)s and IRAs–and due to drastically reduced yields on CDs, bonds, and money market accounts, many of them have never managed to bounce back.
The stated mission of Miller and his team of investment analysts is to empower income investors to make sound financial decisions for today and tomorrow, and to build a sizable nest egg that will last throughout their retirement. Miller's strategies include seeking low-risk, high-yield investments that provide a steady stream of income, which is especially critical for those investors who aren't working anymore.
Previous to his investment career, Miller was a consultant to many Fortune 500 companies, training hundreds of executives to effectively communicate the value of their company's products to their customers. An active international lecturer for 40 years, Miller wrote several books on sales and sales management. He was a contributor to the American Management Association and is a former US Marine and a member of the Mensa Society. Early in his career, he was an adjunct professor at Northwestern University.
In America's Broken Promise, he will show you which strategies to employ so that the "third half of your life" can indeed be a golden one.

Please visit my website: click here.
Peter Schiff
Euro Pacific

Peter Schiff President & Chief Global Strategist
Peter is one of the few investment advisors to have correctly called the current bear market before it began and to have positioned his clients accordingly. As a result of his accurate forecasts of the mortgage meltdown, credit crunch, and decoupling of commodities, precious metals, and foreign markets from the U.S. dollar, he has become a sought-after economic commentator on a range of investment topics. Peter delivers lectures at major economic and investment conferences, and is quoted often in the print media, including the Wall Street Journal, New York Times, L.A. Times, Barron's, BusinessWeek, Time and Fortune. His broadcast credits include regular guest appearances on CNBC, Fox Business, CNN, MSNBC, and Fox News Channel, as well as hosting a weekly radio show. As an author, he has written four best-selling books, including his latest: " Crash Proof 2.0: How to Profit from the Economic Collapse" and "How an Economy Grows and Why It Crashes".
Website: click here.