David Morgan
Silver-investor.com

David Morgan: Seduced by silver at the tender age of 11, David Morgan started investing in the stock market while still a teenager. A precious metals aficionado armed with degrees in finance and economics as well as engineering, he created the Silver-Investor.com website and originated The Morgan Report, a monthly that covers economic news, overall financial health of the global economy, currency problems ahead and reasons for investing in precious metals.
David considers himself a big-picture macroeconomist whose main job as education—educating people about honest money and the benefits of a sound financial system—and his second job as teaching people to be patient and have conviction in their investment holdings. A dynamic, much-in-demand speaker all over the globe, David's educational mission also makes him a prolific author having penned "Get the Skinny on Silver Investing" available as an e-book or through Amazon.com. As publisher of The Morgan Report, he has appeared on CNBC, Fox Business, and BNN in Canada. He has been interviewed by The Wall Street Journal, Futures Magazine, The Gold Report and numerous other publications.
Additionally, he provides the public a tremendous amount of information by radio and writes often in the public domain. You are encouraged to sign up for his free publication which starts you off with the Ten Rules of Silver Investing where he was published almost a decade ago after being recognized as one of the top authorities in the arena of Silver Investing.
Dr. Burton Malkiel
A Random Walk Down Wall Street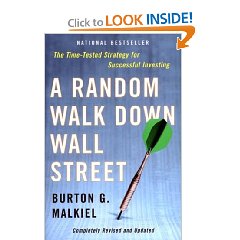 Dr. Burton G. Malkiel, the Chemical Bank Chairman's Professor of Economics at Princeton University , is the author of the widely read investment book, A Random Walk Down Wall Street. The revised 9th edition paperback of the book was published in 2007.
Dr. Malkiel has long held professorships in economics at Princeton , where he was also chairman of the Economics Department. He was dean of the Yale School of Management and William S. Beinecke Professor of Management Studies there from 1981 to 1987.
He is a past appointee to the President's Council of Economic Advisors. In addition, he currently serves or has served on the boards of several financial corporations including Prudential Financial and the Vanguard Group and nonfinancial corporations such as Genmab and Theravance. He has also served on several investment management boards including the Investment Committee for the American Philosophical Association. He is a past president of the American Finance Association and is a member of the American Economic Association.
He is also the author or co-editor of eight other books, the most recent of which are The Random Walk Guide to Investing: 10 Rules for Financial Success and Global Bargain Hunting: An Investor's Guide to Profits in Emerging Markets, with J. P. Mei and From Wall Street to the Great Wall, with others.
He holds a B.A. and MBA degree from Harvard and a Ph.D. degree from Princeton Universities and began his career in the investment banking department of Smith Barney & Co.

To visit the website: click here.