Bob Hoye
Institutional Investors

With a degree in geophysics and a number of fascinating summers in mining exploration, one winter in "the bush" quickly led Bob into the financial markets. This included experience on the trading desk and in the research department of a large investment dealer, which led to institutional stock and bond sales.
Bob's review of financial history provided the forecasting models designed to anticipate significant trend reversals in the sometimes alarming volatility typical of the transition from rampant speculation in tangible assets to fabulous speculation in financial assets.
In anticipation of the latter opportunity, a monthly publication for financial institutions was started in January 1982.
This competently covered the stock market, the yield curve, credit spreads as well as metal and energy prices.
In 1998 the Institutional Advisors website was started as a forum for unique and reliable financial research.

Website: click here.
Martin Armstrong
The Forecaster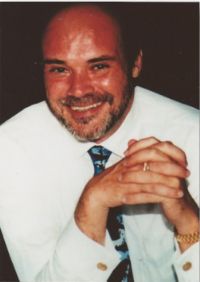 Martin Armstrong was once a US based trillion dollar financial advisor, developed a computer model based on the number pi and other cyclical theories to predict economic turning points with eerie accuracy. In the early 80s he established his financial forecasting and advising company Princeton Economics. His forecasts were in great demand worldwide. As Armstrong's recognition grew, prominent New York bankers invited him to join "the club" to aid them in market manipulation. Martin repeatedly refused. Later that same year (1999) the FBI stormed his offices confiscating his computer model and accusing him of a 3 billion dollar Ponzi scheme. Was it an attempt to silence him and to prevent him from initiating a public discourse on the real Ponzi Scheme of debts that the world has been building up for decades? Armstrong predicts that a sovereign debt crisis will start to unfold on a global level after October 1, 2015 - a major pi turning point that his computer model forecasted many years ago.
Starting at a very young age, Martin Armstrong displayed an entrepreneurial spirit and an analytical ability that were far too complicated for others. As a child he was already collecting coins, and before long he would be trading in gold. As an adult, he started the company Princeton Economics International. Based on a self-designed model, in which the mysterious number Pi plays an intrinsic role, he was able to calculate developments in the world economy. His predictions about stock crises or currency problems were eerily accurate, and he built up a clientele that consisted of powerful players in the global economy.