GATA.org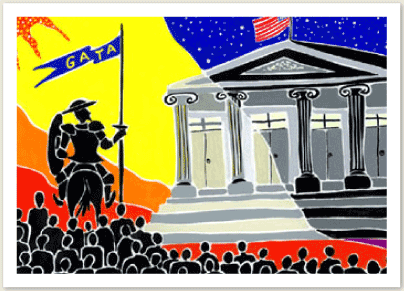 Bill Murphy, GATA Chairman
Murphy grew up in Glen Ridge, N.J., and graduated from the School of Hotel Administration at Cornell University in 1968. In his senior year he broke all the Ivy League single-year pass-receving records. He then became a starting wide receiver for the Boston Patriots of the American Football League. He went on to work for various Wall Street brokerage firms and specialized in commodity futures. He began as a Merrill Lynch trainee and went on to Shearson Hayden Stone and Drexel Burnham. From there he became affiliated with introducing brokers and eventually started his own brokerage on 5th Avenue in New York. He now operates an Internet site for financial commentary, www.lemetropolecafe.com.
Byron King
Gold Speculator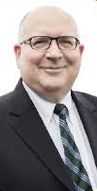 A Harvard-trained geologist and former aide to the United States Chief of Naval Operations, Byron King is our resident gold and mining expert, and we are proud to have him on board as the editor of Rickards' Gold Speculator and a contributor to Rickards' Strategic Intelligence.
This "old rock hound" uses his expertise and connections in global resource industries to bring you the very best opportunities in mining, precious metals and energy. Byron also draws upon first-hand knowledge of the world of high-tech industries gains during his military career. Yet all that knowledge and experience is combined with a down-to-earth, common-sense approach that is easy to understand.
Byron's ahead-of-the-curve insights have drawn attention over the years. He's made frequent appearances in mainstream media such as The Washington Post, MSN Money, Marketwatch.com, Fox Business News, CNBC's Squawk Box, Larry Kudlow, Glenn Beck and PBS's NewsHour. He also wrote a feature article published in the Financial Times, and has appeared on both CNN and Marketplace radio broadcasts.
A long-time world traveler who's gotten his boots muddy on five continents in search of the world's best mining investment opportunities, Byron has also been quoted in various international publications such as the UK's The Guardian and the Netherland's De Volkskrant, and has been a guest on Canada's CBC television broadcast. Byron still spends much of his time away from home, checking out remote mines, rigs and plants to bring you a first-hand account of almost every investment opportunity he recommends.
When you read Byron's recommendations and analysis, you can be sure that he's personally vetted each company with a critical eye — in fact, he's usually visited them on location. He avoids overly technical language to give you the clearest picture of what makes each pick outstanding and why.