-- Published: Monday, 24 April 2017 | Print | Disqus
Featured Guests
Louis Navellier & Chris Powell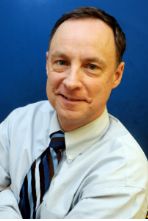 Show Highlights
Chris Powell outlines the documented PMs market rigging / manipulation.
Key investment banks settled nearly $100 million in combined gold and silver manipulation settlements.
According to GATA.org's findings, our officials have carte blanch authority to rig the markets in any way they see fit and by any means necessary.
Without price transparency, free markets cannot exist.
The duo examine the impact of their machinations, questioning if any investor can avoid the impact of price rigging.
One of GATA.org's sources reveals that the central banks of central banks, the Bank of International Settlements (BIS) actively rigs the gold market.
Not the fox but the lion guards the hen house.
Koos Jansen, financial journalist Guillermo Barba and other researchers lead the charge by questioning global central banks about their gold reserves.
In 1998, Dr. Alan Greenspan testified before Congress that the Fed and their counterparts rig the gold market to the benefit of global society.
Despite the best efforts of Indian government officials, 1 billion citizens refused to turn over their 24,000 tons of gold holdings.
Please support the service through generous donations.
Chris welcomes back Louis Navellier of Navellier & Associates. Louis Navellier discusses his top portfolio candidates.
Favorite gold mining stock, Franco FNV, and a lithium mining firm are discussed.
The host and guest agree on the merits of one key company, major chip maker, nVidia, NVDA, which produces GPU technology.
Expect technology shares to outperform in 2017 as new chip technology from Apple AAPL continues to push the sector higher.
Optical switching companies such as Applied Optoelectronics AAOI and Oclaro OCLR are speeding up modems and could to facilitate 4k video streaming.
Companies continue to repurchase their capital stock, reducing share float and by proxy increasing price.
The only major threat to US shares could be the failure to pass the corporate tax reform plan.
If the measures fail to pass Capital hill, the event threatens to derail the US stock market advance.
Guest Biographies
Chris Powell
GATA.org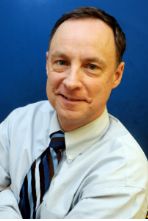 Chris Powell presents his case regarding gold price suppression - the collusion between central banks and the investment banking cartel. Chris reveals documentation including court case information to back up his research. He proves definitively that gold has been suppressed and that the manipulators are almost out of gold to continue with their illegal operations. You won't want to miss his explanation as to why there will not be enough zero's to put behind the gold price when it finally breaks free from their grasp.
To visit my website: click here.
Louis Navellier
The Little Book That Makes You Rich

Chairman/CEO/CIO
Louis Navellier is Chairman of the Board, Chief Executive Officer, and Chief Investment Officer of Navellier & Associates, Inc., located in Reno, Nevada. Mr. Navellier is also editor of four leading stock advisory newsletters: Emerging Growth, Quantum Growth, Blue Chip Growth, and Global Growth. A recognized expert in translating what had been purely academic techniques into real market applications, he believes that disciplined, quantitative analysis can select stocks that will significantly outperform the overall market.
Mr. Navellier employs a three-step, highly disciplined, bottom-up stock selection process, focusing on quantitative analysis, fundamental analysis, and optimization of the securities selected for the portfolio. In 1980, Mr. Navellier began publishing his research in his stock advisory newsletter, the MPT Review. Since 1987, he has been active in the management of individual portfolios, mutual funds, and institutional portfolios.
A charismatic figure with a reputation for solid leadership, Louis Navellier has been covered by a wide range of international media. In addition to appearing on CNBC, Bloomberg, The Nightly Business Report, and Wall Street Week, he has been featured in Barron's, Forbes, Fortune, Investor's Business Daily, Money, Smart Money, and The Wall Street Journal. Most recently he was profiled in Kenneth A. Stern's book Secrets of the Investment All-Stars in the interview "Louis Navellier, A Man Who Has Beat Them All." He is also featured in Alan R. Ackerman's Investing Under Fire: Winner Strategies from the Masters for Bulls, Bears, and the Bewildered.


| Digg This Article

-- Published: Monday, 24 April 2017 | E-Mail | Print | Source: GoldSeek.com comments powered by